When we say "CUSTOM" full-color digitally printed banners, we really mean it.
We print anything you want, so you're not limited by size, number of colors, etc.
See below for more information on our banner options. All banner materials are for indoor and outdoor use.
Banners are used for any advertising, such as announcements, store front signs, building wraps, wall drops banners, trade show signage even billboards and more. Our banners are waterproof and more durable than any other banners sold out in the market. .


Our standard 13oz Scrim Vinyl Banners made by ARLON are tough and durable, perfect for indoor or outdoor use. Finishing option such as grommets are included at no extra cost.
Now offering MEGA SIZE BANNERS up to 10Ft wide by any length full color digital printed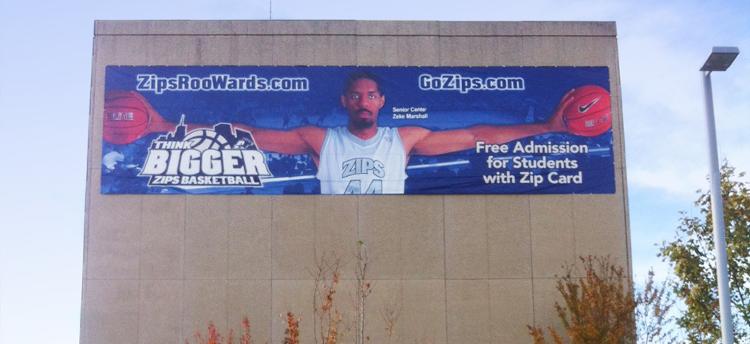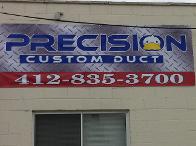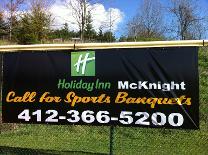 Retractable Roll Up Banner Stands
The 33" Retractable Roll Up Banner Stand is the perfect banner stand for any trade show or exhibit event. The 33" Retractable Roll Up Banner Stand sets up in minutes and can easily be carried. There is no need to fumble around for your banner, when not in use the graphic is safely stored inside the anodized aluminum casing for future use. A telescopic pole allows you to adjust your banner height anywhere between 34" and 78", giving you maximum versatility. Order now and receive a nylon traveling bag absolutely free!

Comes with a 33" x 78" Banner
Adjustable Height 34" ~ 78"
Fast Setup Assembled in Minutes
Lightweight
Anodized Aluminum Casing
Indoor Use
Comes With a Free Traveling Bag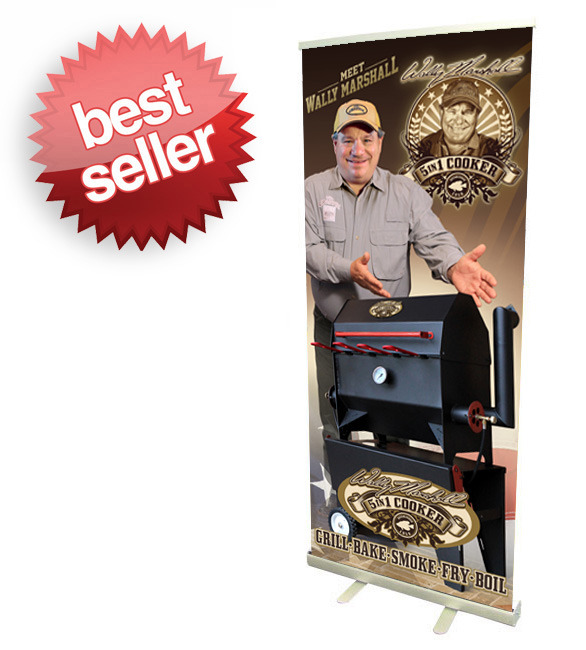 X - Banner Stand
The X-Banner Stand 32" X 72" is one of the most cost effective ways of displaying your banners. Made entirely out of fiberglass and aluminum, this banner stand is lightweight yet durable. Our X-Banner Stand holds graphics measuring 32" x 72" and is perfect for use in trade shows, exhibits, or the conference rooms. Finally, an effective way of displaying your banners without having to burn a hole in the wallet!


Comes with a 32" x 72" Banner
Super Lightweight
Fast Setup
Made From Aluminum and Fiberglass
Comes in a Black Finish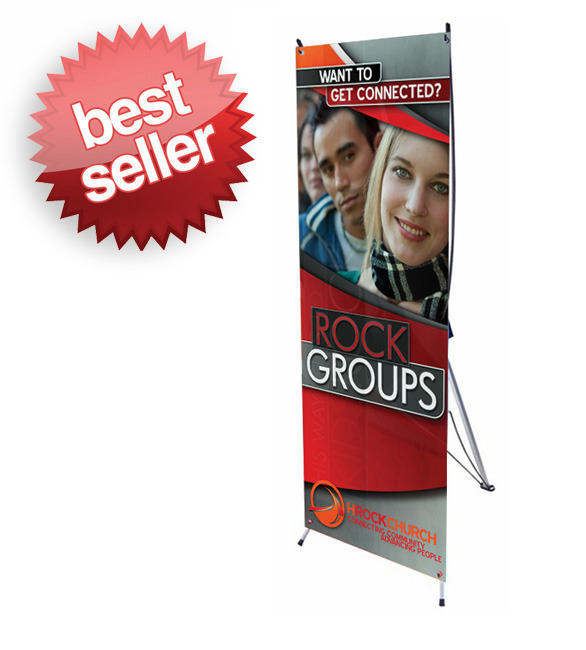 TELESCOPIC STEP AND REPEAT BANNER STANDS

The Telescopic Banner Stand also known as the Step and Repeat Stand is versatile and can be used as a backdrop or background display for promotional events and presentations. Utilize this product for single and double sided banners ranging from 52" ~ 95" wide and 36" ~ 96" tall. For increased stability indoors , add water weight bags. This stand is recommended for indoor use.
Includes:
2 Steel Bases
Adjustable Aluminum Poles
Nylon Travel Bag
Product Specs:
Weight: 14 lbs (Stand Only)
Banner Width: 52" ~ 95"
Banner Height: 36" ~ 96"
Pole Diameter 1.5"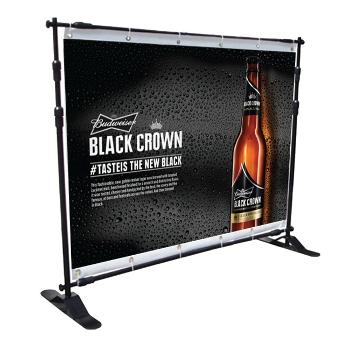 Street Pole Banners are a fun way to improve the environment of just about any neighborhood. These Pole Banners utilize a cast light weight aluminum base specifically made to adhere to virtually any road pole or even light post whether it is square, round, or multi sided. These Pole Banners are wonderful for urban centers who would like to add a festive look during the holiday seasons or for special events. Small businesses may use these Street Pole Banners to be able to show off special deals as well as provide increased traffic into their business. The fiberglass rods reduce the wind load through robust gusts of wind therefore making sure your banner endures through the diverse climate conditions that it is subjected to.


Our Pole Banners are printed and double stitched onto 13 OZ Banner Material